Safety has no price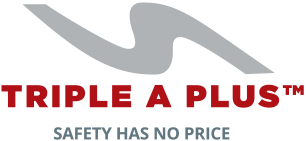 The demand for high tenacity textile slings continues to grow, but in almost all lifting applications they cannot accommodate the negative effects of chafing, scuffing, rubbing, cutting, and scraping. This can cause catastrophic and costly sling failures.
Our solution is Triple A Plus™. This provides advanced sling protection for all lifting, towing and mooring applications where enhanced resistance to all forms of cutting and abrasion is required, and where safety is a necessity.
You can also visit Triple A Plus.co.uk to find out even more about our innovative product range.