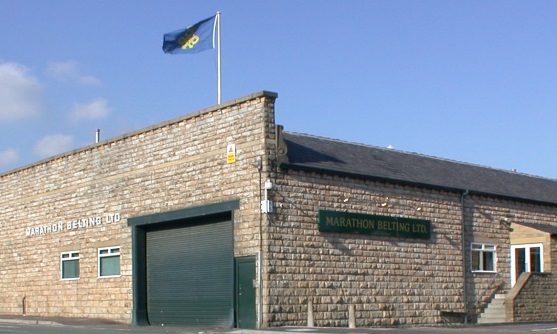 Welcome to precision textiles
Marathon Belting Limited was formed in the UK 1976, to fill a small niche as a woven conveyor belt manufacturer. Since the early days, our market research, development and innovation has taken us into the field of specialised performance textiles for wide-ranging industrial applications.
As a multi-award winning UK-based business, we approach each and every challenge with the utmost commitment and enthusiasm. Our innovation, attention to detail and technological achievements have been recognised on three separate occasions by the Queen's Award, for Technological Achievement and Export Achievement (twice). At the present time, approximately 85% of our output is exported to over 120 different countries.
One of our particular strengths lies in our ability to provide logical, practical and often bespoke textile solutions that rise to our customers' expectations. During the 40 years we have been working in high performance, precision textiles, we have acquired a breadth of expertise, product knowledge and in-depth appreciation of different yarns and weaving fabric designs. No project is too big for our capabilities, and no problem too great for our technical team to solve.
Known and respected across the precision textiles industry, Marathon is a brand that you can trust, and our products built to last in some exacting environments and application areas. Part of our success as a business must be attributed to our flexibility and can do attitude, and ability to manufacture short production runs, in line with requirements.